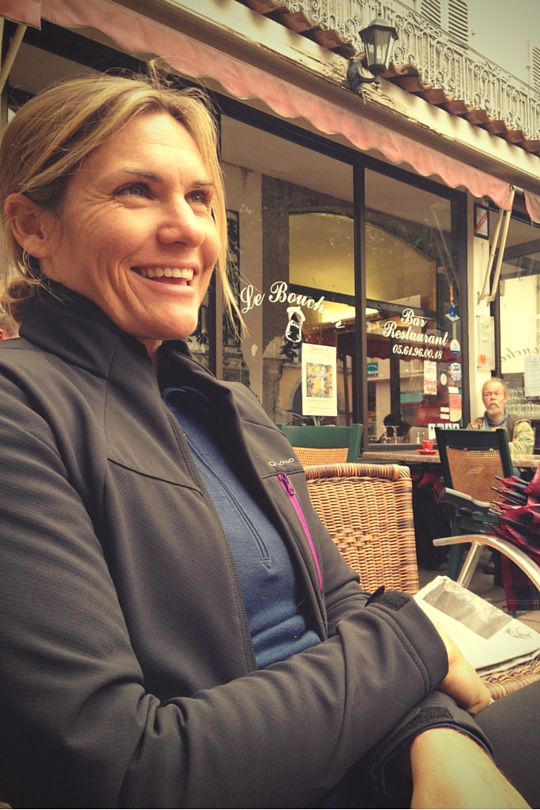 Level 1 // Personal Legacy
Our personal legacy is the moment to moment footprint, the mark and the impact that we are creating in our lives, in our families, in our communities and in the world. 
Lightyear Leadership Level 1: Personal Legacy is a four part series designed to support participants in personal discovery of the tools, the inspiration and the actions required to create the legacy they choose. When you complete the series by attending the calls and doing the fun homework assignments you may expect to take away with you the following.
A uniquely written vision for your life
Concrete goals to support your vision
Tools to help you recover from setbacks and restore choice
A renewed connection to intuition and your body's innate intelligence
A more powerful connection to your voice, words and actions
Level 2 // Integrated Leadership
Do you have a personal, professional or health goal that you are ready to take action on? Do you have an idea that is itching to come to life? Is there a project you are working on that you sense could use a breath of fresh air, or maybe a defibrillator?!?!
Lightyear Leadership Level 2: Integrated Leadership is designed to support you in learning a new way to successfully manage projects and apply tools and principles that  translate across any arena of project management in your life. In short, how to get the things done that you want to get done and how to do it with fun, integrity and great communication. How to bring a project to "life", and how to add "life" back into a project. 
Tools to successfully bring projects to life in a whole-brained way
Discover ways to restore yourself and your project from setbacks
Experience greater confidence and clarity in your speaking and actions
Develop greater trust and confidence in your intuition and your body's innate intelligence
Professionally Fun!
Lightyear Leadership Level 1: Personal Legacy and Level 2: Integrated Leadership are opportunities for personal development that can quickly translate into further professional development. Both programs are wonderful experiences to share with friends, family, co-workers and employees. If you are a small business looking to give back to your employees and create greater integration in working relationships, consider hosting a group. Contact me and I will be happy to answer your questions!
Let's get goal-ing!
Sign up for my next Lightyear Leadership  series and step into possibility.
Join me for a 4-week self-discovery journey and adventure! Each group will meet virtually (web/phone conference) for 90 minutes each session. Between sessions there are fun and developmental homework assignments and times to connect with a partner in your group. Enrollment for these sessions is limited and early sign-up is encouraged. For fun, sign up with a friend or family member with whom you may like to "buddy up"; or pass the word along to someone you feel will enjoy the experience.
Contact me through the form below for rates and options.
Lightyear Leadership: Group Sessions
There are no group sessions currently scheduled.
Contact me for 1:1 or group pricing.
"I am grateful to have had the opportunity to go through  Level 1 with Christine… [Personal Legacy] gave me the tools – and Christine provided the kind guidance and curiosity – to explore my strengths and what I want my legacy to be…Committing my 10 year vision to paper solidified for me what it is that I want from my life and working through my goals illuminated the plan to get there. Christine encouraged me to share my goals and vision and to rethink any roadblocks I encountered. She also created a supportive community among our group and I walked away feeling connected to new friends and champions."
"Level 1: Personal Legacy challenged me to grow beyond my self-imposed limitations. Christine has mastered the art of listening to your story with an open heart and mind, connecting the dots, and then offering helpful tools that allow you to channel your inner strengths and curiosities to achieve personal goals without fear. I'm eternally thankful for the opportunity and wish the experience for everyone willing to do the work to achieve their personal best."
Ready to goal? or… cannot make these times?
Are you ready to step into the adventure?  Use the contact form to save your spot in any of the above scheduled sessions. Be sure to specify which session, mornings or afternoons, you would like to join. If you are signing up with a buddy please include their name in your request. Note that it is preferable if you are able to attend all four sessions via phone or web. That being said, each session will be recorded: in the event that life gets in the way you can always listen to the recording.
No sessions currently scheduled and you are ready to start "goaling"? Shoot me an email and let us see what we can come up with. Are you interested in a private, one-on-one series? a two-person/couple series? more flexible session times? Get in touch and we can set something up!
Have burning questions or a generally curious and inquisitive nature? Use the same contact form and let me know if you want to set up a free 20-minute phone or web conversation to see if we are a good match. I will do my best to answer any questions you might have.

Request information or sign up
Past Participants may leave a review here
Lightyear Leadership
 is dedicated to those committed to the highest good within themselves
while supporting the highest good in others
Be the author of your unique future
Get clear on what you want.
Define how you want to feel, move, communicate and relate.
Create a unique vision, a set of solid goals and a tool kit
to keep you moving on your unique journey .