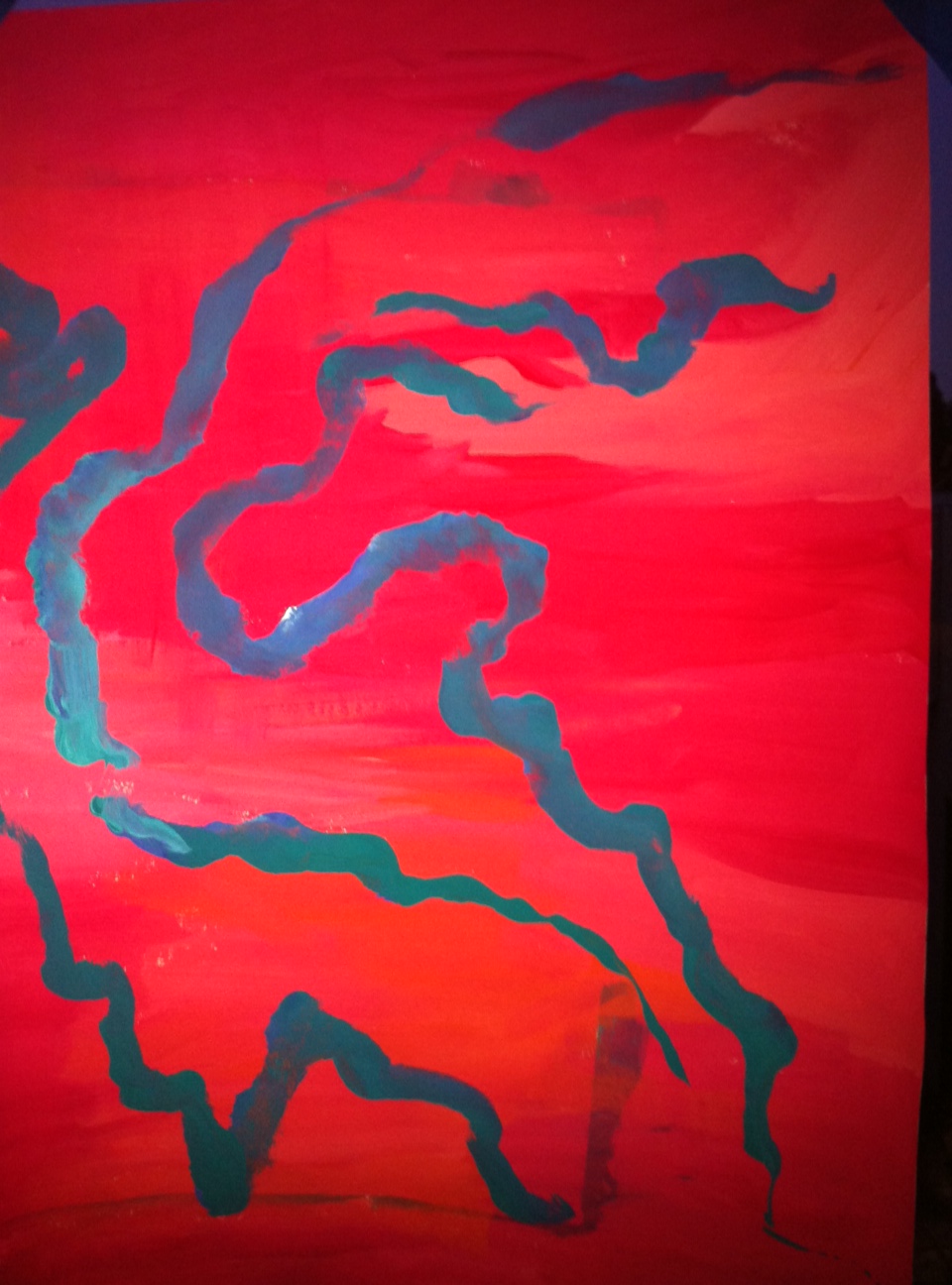 THIS WEEKEND FEBRUARY 2-3
LIFE AS ART in SANTA FE, NM 
Excitement is in the air as I prepare for my upcoming trip to Santa Fe, New Mexico. Ill be boarding my Southwest Airlines flight on Wednesday carrying a suitcase FILLED to the brim with art supplies. Ill be joining Nia Black Belt Teacher Randy Miller in presenting the third installment of our Nia Playshop LIFE AS ART this weekend February 2-3.
We presented LIFE AS ART twice last fall in my home community of Santa Monica and the response was a creative explosion. In each playshop, Randy and I will lead the group through the first four stages of Nia FreeDance and explore the creative connections and integration between creative movement and creative expression.
Below are some of the pieces created in our Santa Monica Playshop.
While  the provided media are tempera and pastels on paper, the concepts and excercises can be used with all forms of creative expression.
No previous dance or art experience is necessary in this playshop, only a desire to explore, play and learn about how to access your own personal creative source.