Who I am and who I am becoming?
I am Christine and I am curious. I am a girl who dabbles in much, learns from everything and holds expertise in that which is most important.
I am a life-leadership coach who guides myself and others to lives filled with choice and possibility.
I am a Nia  and Yoga Instructor, an artist, a teacher and an epic traveler. Most importantly I am the leader and director of my own beautifully crafted and hand-designed life. I was trained as a geologist and my love for the earth, the elements and all things deeply natural and scientific inspires me daily.
I am a language lover married to a brilliant Frenchman who reminds me that language, communication and relation are what fuel deep connection.
I am a native California girl born and raised in Malibu, a place often noted for movie stars and natural disasters while holding a deep connection to history, community, adventure and nature.
I am becoming an artist who is continually inspired and confident. I am becoming an adventure travel and retreat leader. I am becoming an involved member of my community.
Now, I am curious…
Who are you, and who are you becoming?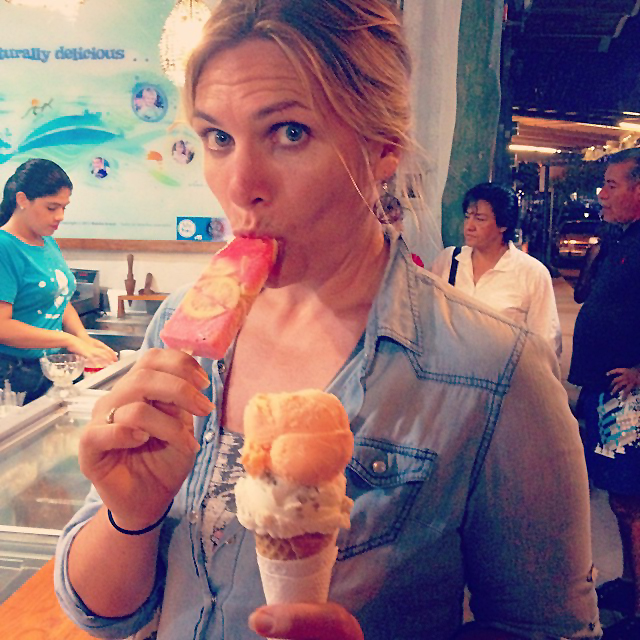 Moment to moment
Moment to moment I am choosing a life I love to live. On the easy days it means choosing between the popsicle and the cone. Sometimes I choose both.